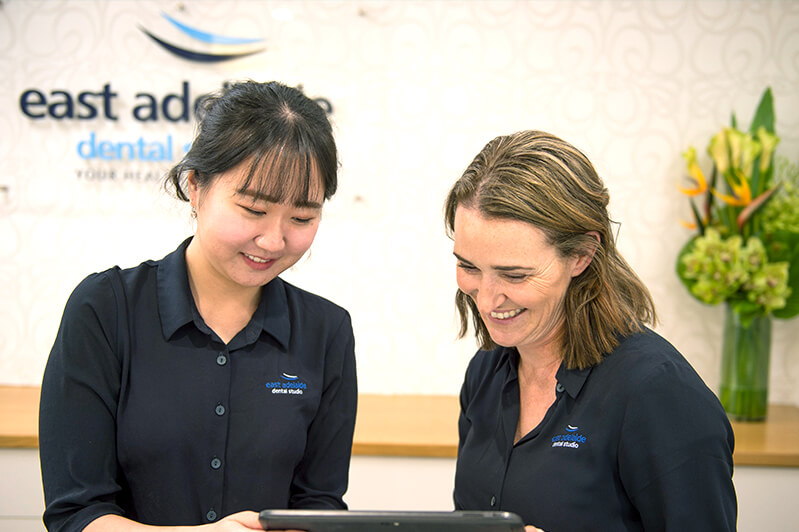 Improve your oral health or gain a more dazzling smile at East Adelaide Dental Studio. With a broad range of solutions available, we can suit your every need and want. Same-day appointments are available, and we offer emergency dentistry to those in need of immediate attention.
Glenside Dentists
for Comprehensive Care
East Adelaide Dental Studio has been serving the community with excellent dental care for more than four decades. Glenside dentists Dr Arthur Shizas, Dr Pierre Kieu and Dr Daniel Yuen offer dentistry at a convenient location just minutes from the CBD — an easy stop before starting your workday, on a break or on your way home. Convenient off-street parking is available all around the surgery.
Gaze upon our beautiful garden setting, or watch the ceiling-mounted television through your procedure. We pride ourselves on running on time, so you can stop by easily during your day and know you'll promptly return to your busy schedule.